Grow Your Footprint With Us
GoGenies provides bilingual sales, marketing, and digital talent covering most major time zones for a low monthly fee. Together with our sister brand, TechGenies, we have 7+ years of experience placing dedicated and contingent talent to clients in the US and across the globe. Deploy just the right talent at just the right price with GoGenies. We're co-employment made easy.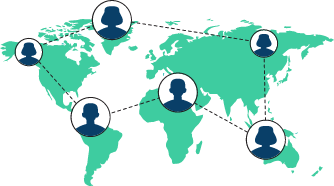 Build a Team in Weeks
With our experience recruiting sales, marketing, tech, and back-office roles, we can give you the best local talent in 10+ countries starting with our main BPO office in Cebu, Philippines. You can literally build a global team in 3-6 weeks!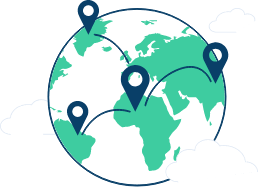 Gain a Global Presence
GoGenies isn't just another remote outsourcing company. We've invested in professional office space in some of the most dynamic cities in the world. From Dallas to Mexico City to Cebu City, your Genies will be equipped to succeed.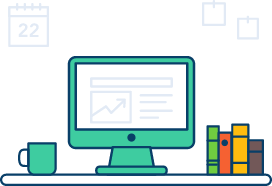 Leave the "HR" to Us
As you grow globally, we'll act as your RPO to recruit, attract, interview, and extend offers to the final candidates you select. We'll also handle payroll, benefits administration, training, local leave, and other compliance to-do's.
Build Your Ultimate Genie Team
Up to 80% of leaders feel their growth is limited by busy work. Our mission is to help Sales, Marketing, and Operations teams drive more revenue, bring products to market faster, and serve clients better. Imagine a dedicated team for just $6500/month!

SalesGenies
Follow up on leads
Do pre & post-event outreach
Email & call prospects
Do CRM clean up for reps
And more!

MarketingGenies
Research your ICP
Build & manage campaigns
Automate your marketing
Post on social media
And more!

DesignGenies
Build websites
Create decks & collateral
Improve SEO & PPC results
Assist in product UX tasks
And more!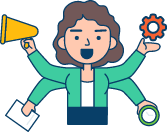 AdminGenies
Handle research & editing tasks
Manage your personal inbox
Help HR source candidates
Do light Accounting & Legal tasks
And more!

CRMGenies
Implement Zoho or HubSpot
Build weekly sales reports
Import existing contacts & lists
Do human-vetted lead mining
And more!

SupportGenies
Provide any-channel support
Do winbacks & upsells
Handle tech support calls
Work on retention campaigns
And more!
Client Success
We've fulfilled the wishes of these companies and more.
An Instant Global Presence
Working from home or any one of our 10 country locations, your Genies will be equipped to succeed whether they represent your brand to customers around the globe and within their local communities. Our offices are now your offices!
How can we grow your business?
Tell us your wishes, and we'll tell you how we can grant them all.