Your HR Partner
Our staffing model ensures your Talent remains engaged with you while we handle the back-end work. We recruit, interview, hire, and support your Talent so you can focus on other important things. We become the employer of record handling payroll, local taxes, and technology setup, as well as benefits administration including offering health insurance to all full-time hires

Scalable
As your projects, funding, and teams require increased support and staff, our recruiters are ready to cast their nets. If a resource doesn't perform, we can replace them quickly so your projects keep going.

CO-MANAGED
Each of our offices is run by a Country Manager who, with our HR managers, recruit, train, and equip all new hires for success. You don't need to provide anything. They'll have a desk, phone, computer, and high-speed Internet access.

Affordable
A GoGenies workforce is typically 40-60% more cost effective than similarly skilled counterparts in High Cost of Living cities. We also cover all "fully loaded" costs such as benefits, payroll, and HR administration.

Proven
Our Tech and GoGenies companies have been in business since 2015 providing high-quality services to companies large and small. Many clients use us for not only staffing, but their marketing and brand-building efforts.
Robust Global Recruiting Network
We believe hiring the best Talent for our customers shouldn't be constrained by borders and time zones.
Having physical operations in North, Central, and South America as well as the Philippines and the Middle East allows us to source experienced Talent wherever they live. And with GoGenies global reach, we can ensure:
Virtual employees and contingent workers have local supervision and office space (if needed)
Great retention with many employees staying long term (1-3+ years) with clients
Dependable nearshore and offshore communication connections
International support capabilities covering all time zones
A Talent pipeline to rapidly replace under-performing hires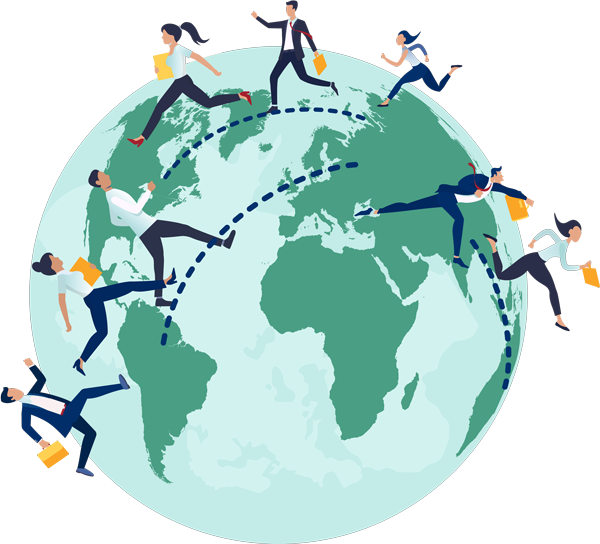 "Choosing GoGenies to hire a corporate Paralegal assistant was a great decision! Dean has helped us save so much time as she is very efficient and dedicated to her work. Since I sit in the US and she in the Philippines, we are able to work in two time zones, making us more available to our clients and helping us get work done around the clock. She's a great asset to our firm."
– Greg Nelson, Managing Partner